Accomodation
Accomodation costs
We have selected and pre-booked for the congress a number of rooms in Bordeaux Lac hotels located near the Convention center and in hotels located near the city center and the Saint Jean Station .
> See the hotels' map with negotiated prices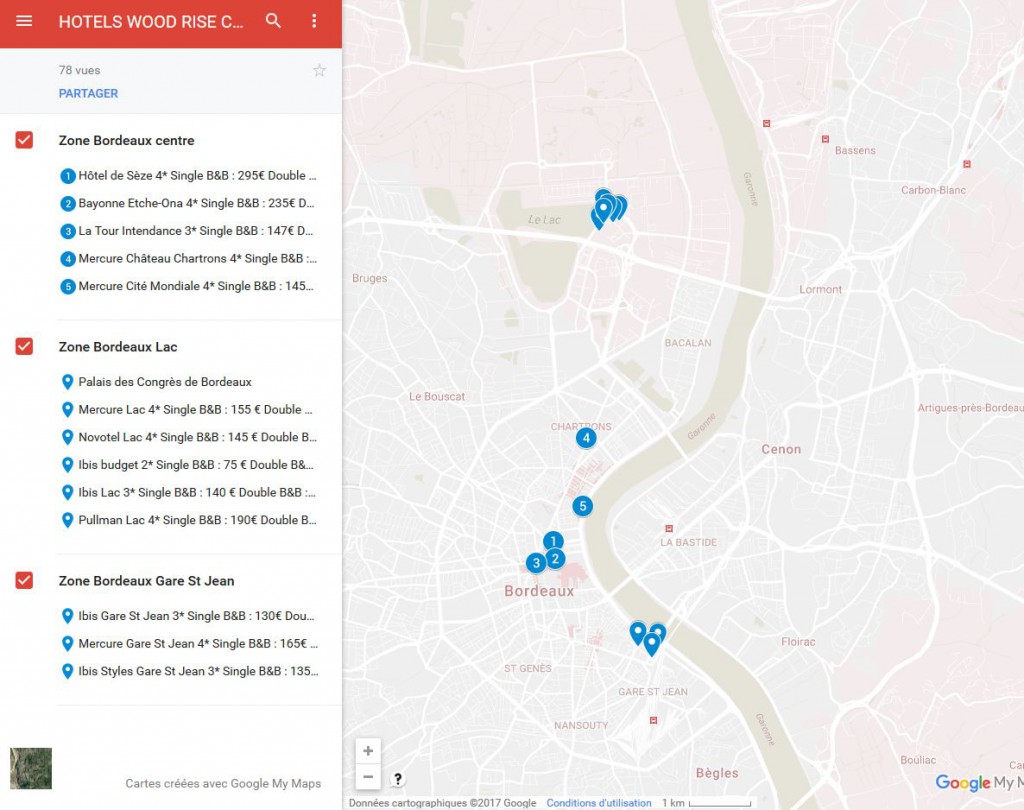 Bookings can be made when you register on the registration platform.
If you wish to register a second participant, you must complete the first registration. After registering your first registration, you will find a specific link to register an other person from the same company.
Then you will receive by email an ID with a password to add or change any option if you wish on your registration file.
For any request or information, you can contact Gwenaelle Briard at +33(0)5 33 09 02 62 or by email to gbriard@terresdecongres.com
Cancellation and refund policy
Any request for cancellation must be made in writing to TERRES DE CONGRES – WoodRise2017 -12 bis rue du Petit Goave, 33000 Bordeaux-France or by email to gbriard@terresdecongres.com
Until July 31, 2017: €50 taxes included will be retained for application fees.
From August 1, 2017: no refunds.